Broadcasting > Newtek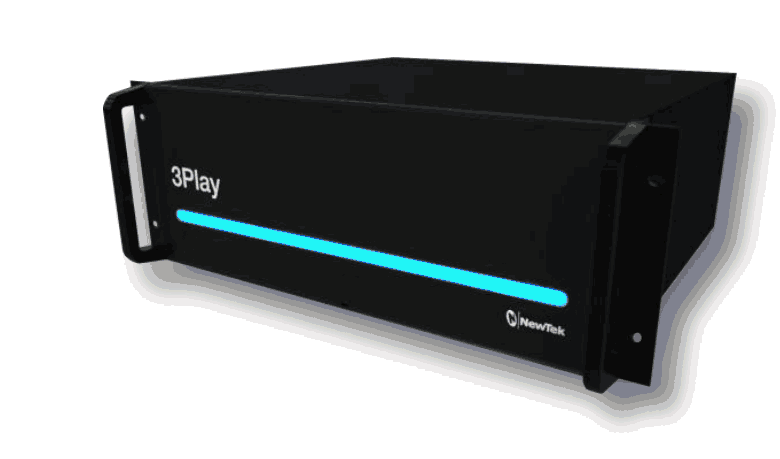 Contact Us:

04-37831601
Catalog : Broadcasting > Newtek
Views : 2023
NewTek 3Play™ is a member of the NewTek family of video production systems and software, and enjoys a proud heritage. A bona fide video pioneer, NewTek is justifiably proud of its record of innovation, ongoing commitment to excellence and superb product support.
NewTek 3Play™ 4800 is a multi-channel high definition video device supporting simultaneous recording, display and smooth slow motion replay of as many as eight audio and video sources . 3Play's outputs include professional quality connections capable of distributing two fully independent video channels (designated Channels A and B) to external video systems, such as live broadcast switching equipment. Alternatively, these two primary outputs support a video switcher style program-preview workflow, complete with transitions. Too, 3Play supports selectively publishing data to internal and external file storage, ftp and social media platforms on the fly.
Link download fo PDF file
http://www.mediafire.com/download/31ha8auhapj8vtd/3Play_4800_User_Guide.pdf
Other Products

Contact Us:

04-37831601

Contact Us:

04-37831601


Contact Us:

04-37831601