Ikegami > HDTV > Camera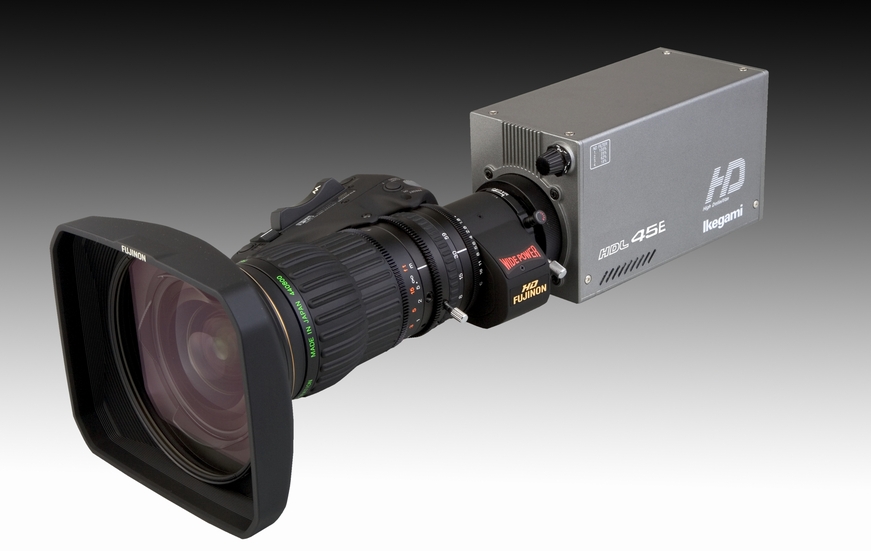 Contact Us:

04-37831601
Catalog : Ikegami > HDTV > Camera
Views : 2493
The HDL-45E/E1 is a "3CCD multiple-purpose HDTV camera," in which our cutting-edge camera technologies and digital technologies are used to implement high definition, high stability, and high reliability.
It uses 2,300,000-pixel 3CCD supporting full HDTV (1920×1080) and digital process LSI (ASIC) used for a broadcasting studio HDTV camera to get resolution and color reproducibility comparable to a broadcasting studio HDTV camera. Picture with broad tonal range, from dark part to highlighted part, can be obtained thanks to a 14-bit (16,384 tones) A/D converter.
Since the camera has a one piece structure which can output HD SDI independently, it can be used for various applications from broadcasting ones such as weather camera and news appearance to industrial ones such as medical services and PC input.
See more details at