Broadcasting > Quantel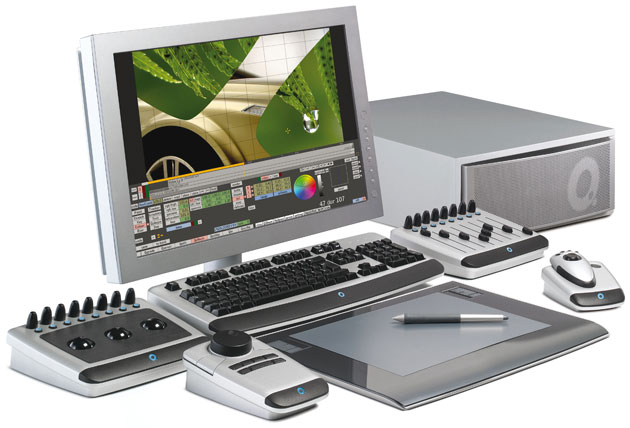 Contact Us:

04-37831601
Catalog : Broadcasting > Quantel
Views : 1535
eQ CHANGING THE WAY POST DOES BUSINESS
IT'S WORTH REMEMBERING BECAUSE PEOPLE FORGET, BUT POST PRODUCTION USED TO HAVE AN ADMIRABLY SIMPLE BUSINESS MODEL. COMPANIES BOUGHT EXPENSIVE EQUIPMENT AND PUT IT IN ROOMS, THEN PEOPLE WHO DIDN'T HAVE THAT EQUIPMENT WOULD COME AND USE IT AND PAY PER HOUR FOR THE PRIVILEGE AND EVERYONE WAS HAPPY.
However, the rise of the desktop – coupled with the deregulation of channels and attendant dilution of budgets – comprehensively shredded all the spreadsheets that
depended on that cosy formula. And post houses have had to work much harder to add value to the customer and maximise revenue from their equipment ever since. Which is what eQ is all about. eQ might be a single machine but it can do a lot of things and it can do them very well. In fact it opens up four distinct revenue streams for facilities.
Which is what this publication is all about. On the following pages we look at what eQ is up to at five different locations in London, ranging from the most boutique of boutique one-man operations through to international players on the post production stage. They tell us what they like about their machines and what their clients like about them too.
And about some of the varied work that they're doing.
See more details at