Broadcasting > Front Porch Digital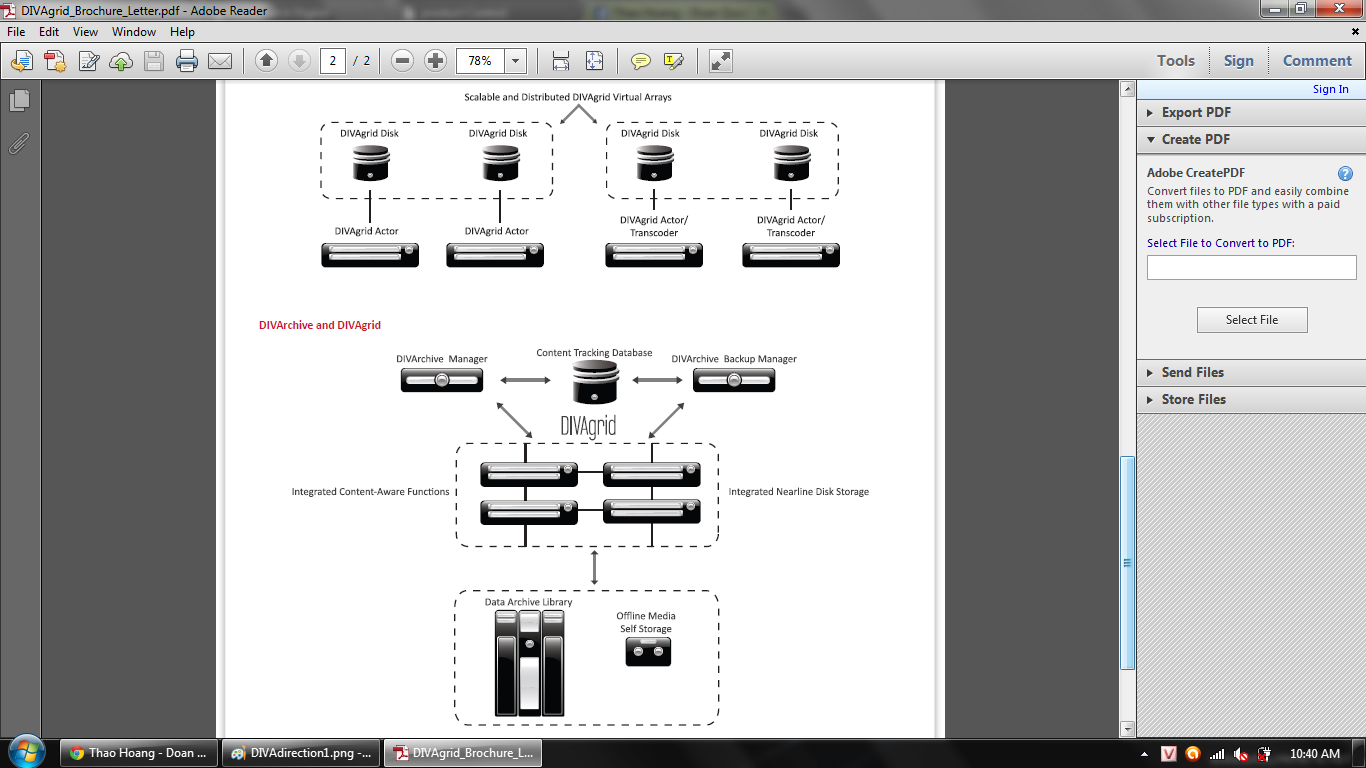 Contact Us:

04-37831601
Catalog : Broadcasting > Front Porch Digital
Views : 2051
The Challenge
The proliferation of IT centric, disk based storage technologies in rich media applications has done wonders for lowering costs and improving storage densities. However, in media centric operations many of these technologies have specific advantages and disadvantages. The desire for high performance, scalable digital media storage presents significant challenges for content owners. The need for easy and fast access to content encoded in different formats, bitrates and the need for collaborative shared access to this content can create critical bottlenecks at the storage subsystem level. The desire for storage capacity amongst content owners is near insatiable, but performance is arguably a more significant factor which also needs to scale without an associated increase in storage costs. The dream is a combination of fast, scalable and
inexpensive media centric storage. DIVAgrid is the solution!
DIVAgrid
DIVAgrid leverages the proven highly distributed architecture of our DIVArchive Content Storage Management solution to provide vast, scalable, load balanced and inexpensive media centric storage. Instead of relying on a single shared nearline storage array (using either a SAN or NAS technology), a network of interconnected distributed "DIVAgrid Actors" can scale incrementally to deliver higher performance, connectivity and improved reliability for a fraction of the cost of other solutions. Each DIVAgrid Actor is built on a DIVArchive high bandwidth content movement engine platform and contains performance RAID protected storage. These DIVAgrid Actors can optionally be paired with in path content transcoding engine (becoming "DIVAgrid Actor/Transcoders").
Link download for PDF file