Broadcasting > Front Porch Digital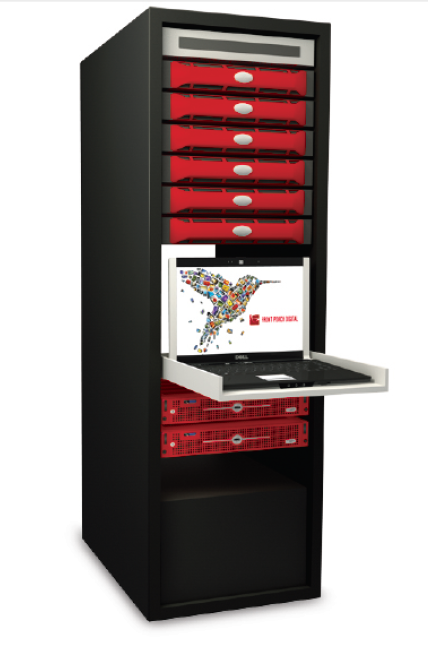 Contact Us:

04-37831601
Catalog : Broadcasting > Front Porch Digital
Views : 2372
Storing, managing, protecting, transcoding, delivering and networking valuable media assets are the core tenants of DIVArchive, while allowing unlimited scalability. DIVArchive provides a trusted central repository, the key to ensuring workflow support and media security. DIVAdirector is a
web-based MAM application allowing users to simply search, locate, preview and deliver archived content from any desktop/Internet Browser.
DIVArchive supports Archive eXchange Format (AXF), an open container format for generic files which allows them to be stored, transported and preserved on any type of operating system, file system or storage media (data tape, spinning disk, flash, optical media, or other storage
technology now and into the future). For the Preservationist community, AXF offers support for the core OAIS (Open Archival Information System) reference model with built-in features such as fixity (per-file checksums and per-structure checksums), provenance, context, reference, open
metadata encapsulation and access control. Front Porch Digital is committed to providing AXF intellectual property to SMPTE for standardization (SMPTE TC-31FS30 WG Archive eXchange Format group).
DIVArchive Actors can include powerful in-path transcoding functionality that automatically delivers the right format to every client regardless of resolution, format or wrapper type. Any number of transcode engines can be deployed in a single DIVArchive solution providing infinitely scalable transcoding throughput.
DIVArchive is the scalable centralized repository for your file-based assets; delivering to all the workflows in your facility, while ensuring the lifecycle of your content. DIVArchive provides Content Storage Management using customer established rules for content preservation and workflow management.
Link download for PDF file
http://www.mediafire.com/download/co2u5mmvpdvocdd/DIVArchive_Brochure_Letter.pdf