Broadcasting > Front Porch Digital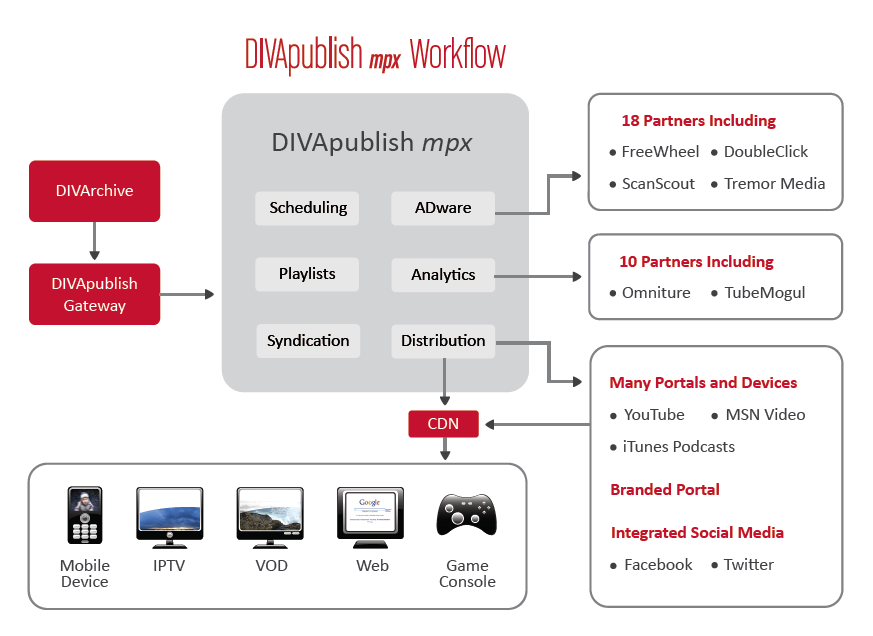 Contact Us:

04-37831601
Catalog : Broadcasting > Front Porch Digital
Views : 1891
Leveraging your DIVArchive content repository through an integrated workflow, DIVApublish mpx provides on-line video publishing in a simple streamlined fashion. DIVApublish mpx is a powerhouse for distributing content to myriad locations and devices while maximizing marketing results through integration with partners in adware, syndication, analytics and content delivery. This integrated results based distribution allows you to make critical decisions in content selection and placement and grow audience in your new media channels.
Link download for PDF file
http://www.mediafire.com/download/34p4onkbb6hepbc/DIVApublish.pdf