Broadcasting > Front Porch Digital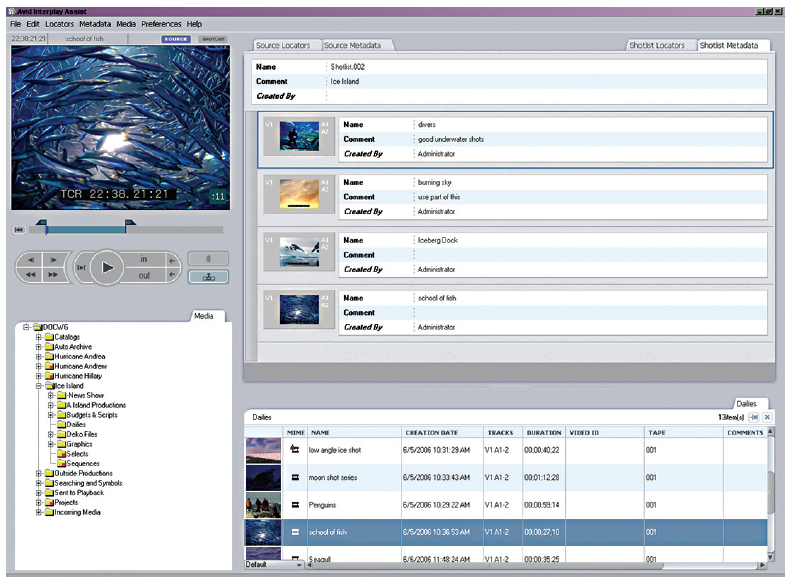 Contact Us:

04-37831601
Catalog : Broadcasting > Front Porch Digital
Views : 2403
AVID®
DIVArchive has been interfaced to AVID products for a number of years, so both companies have been able to work closely together fine-tuning the integration between their products. Some of those features include:
• Seamless integration with Avid Interplay Production Asset Management (PAM) and Avid Interplay Media Asset Management (MAM).
• Native support for unflattened, Avid MXF OpAtom content archive for SD and HD formats preserving timeline elements, sequence information and associated metadata
• Rendered, flattened file exchange between finished Avid sequences and DIVArchive including support for timecode-based partial restore
• Integration with Interplay Archive or non-Interplay Avid environments providing unflattened and flattened archive support
• DIVArchive in-path transcoding allows direct, tapeless exchange of content between Avid Post/News environments and transmission servers, web and mobile delivery
• DIVArchive is controlled either through the Avid NLE GUIs (e.g. Media Composer) or through the Avid Interplay PAM & MAM GUIs
• Timecode-based partial content restore is supported for unflattened, MXF OpAtom content and flattened exchanged content for most SD & HD formats including DNxHD and XDCAM.
• Complete support for Avid DET, DHM, Avid Interplay PAM and MAM workflows
• DIVArchive CSM tested and qualified with all versions of Avid Interplay
Link download for PDF file
http://www.mediafire.com/download/s96h7pwzcx629m5/DIVArchive_Avid_Letter.pdf