Broadcasting > VSN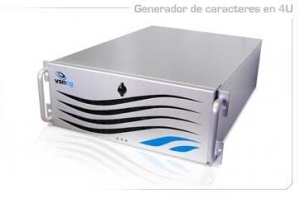 Contact Us:

04-37831601
Catalog : Broadcasting > VSN
Views : 1610
VSNCG+
Fully Integrated Advanced Graphic and Branding Solutions
Your Branding will Be Engraved in your Audience's Mind
WHEN VISUAL INFORMATION IS
YOUR WAY TO COMUNICATE
Differentiate your channel by adding sophisticated graphics with VSN.
Nowadays, improving channel branding and programme's appeal proves to be essential to increase audiences. VSN offers a comprehensive and revolutionary toolset for dynamic titling, compositing and animation of news, sports and entertainment programmes.
VSNCG+ is an advanced solution for graphics and tickers. It features a vectorial graphic
engine that allows for the best broadcast quality in real time.
More details
http://www.mediafire.com/download/zwjs2et4anrif52/2265vsncg-data-sheet_1.pdf