Broadcasting > VSN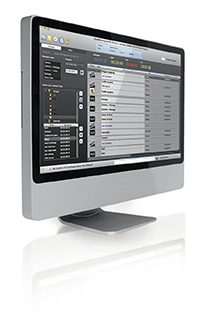 Contact Us:

04-37831601
Catalog : Broadcasting > VSN
Views : 1623
VSN's digital systems for newscasts integrate all means necessary for the integrated production of programs. The VSNNewS system can be based on single-server
architectures for small systems or on architectures consisting of several storage units for larger systems or when a better distribution of all operations in the servers is needed. Either way the operation is similar.
In the VSNNewS system, there commonly is a Daily Server –central shared storage allowing for simultaneous recordings of materials coming from external feeds and vTRs while providing all users with instant and simultaneous access to all information- and a playout Server –whose principal role is the playout of materials following the sequence as set up in the rundown.
Modularity, scalability and reliability are key concepts of all VSN solutions. The configuration of VSNNewS is the best example. Besides offering noteworthy advantages regarding hardware and software redundancy that prevent any failure points, its open and modular architecture provides full scalability to expand and combine the system with other manufacturer's products thus allowing higher effectiveness and profitability.
VSNNewS can be installed in SD and HD multiformat configurations making it compatible with existing workflows. When the Tv channel already has a text tool (NRCS), the video and editing part can be resolved by means of VSNNewS MOS version. All previously installed devices like titling systems or teleprompters can continue to be used in VSN systems.
See more details at