Broadcasting > VSN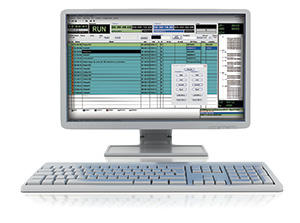 Contact Us:

04-37831601
Catalog : Broadcasting > VSN
Views : 1753
VSNmulticom - Flexible, Proven Automation for any Broadcast Configuration
A Brilliant Mind for your Operations
VSNmulticom is a complete solution for the automation of mono/multichannel TV playout. With over 20 years in the business, VSNmulticom has proved an efficient and safe software application that has guaranteed the playout of over 150 TV channels.
VSNmulticom allows a thorough control of the contents and playout's typical workflows. It offers the maximum reliability and security for a smooth playout.
See more details at