Broadcasting > VSN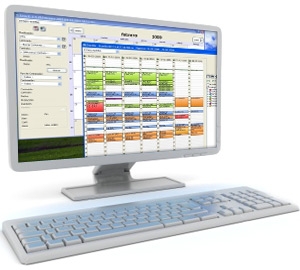 Contact Us:

04-37831601
Catalog : Broadcasting > VSN
Views : 1681
VSNCREATV - Efficient Broadcast Management System in the Cloud. You Won't Need Eight Hands to Manage your TV Channel
INCREASE THE EFFICIENCY OF ALL PROCESSES WITHIN A TV CHANNEL
Today, the commercial TV channels management requires a series of tools to speed up the processes, keep the control of the scheduling and the AV content, and allow a real interface between the Management and the technical tools that control the broadcast.
Therefore the Scheduling and Traffic solutions are taking a more important role in today's
operation, helping all departments to work together in a collaborative way.
VSNCREATV manages the entire workflow of the advertising, production and broadcast departments so these can plan TV broadcasts, cost estimates, content control and generate transmission playlists, information for Mass Media, official organizations, web sites and EPG.
With VSNCREATV you'll be able to:
§ Plan Advertising spots.
§ Control programming production and rights.
§ Document content.
§ Create weekly schedules and daily broadcast playlists.
§ Provide broadcast information to Mass Media, Web
and DTV EPG.
More details
http://www.mediafire.com/download/747grbyo35x8oya/3858vsncreatv-data-sheet_1.pdf