Broadcasting > VSN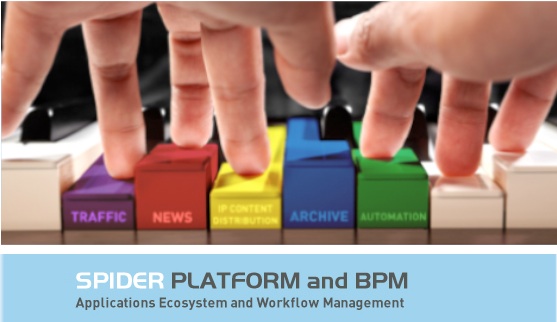 Contact Us:

04-37831601
Catalog : Broadcasting > VSN
Views : 1436
SPider is a cutting-edge framework for a new generation of cloud-friendly software solutions for Media and Broadcast. Spider highlights a balanced set of world-class features from different environments such as Broadcast (automation, cataloguing, etc), IT (network optimization, BPM, etc) and saving-cost oriented design and support for cloud business models.
The platform has been developed with state-of-the-art software development tools and uses connectors to communicate and integrate standard applications. This IT base-ground helps to build open and versatile ecosystems that include modules from different manufacturers, facilitating the customization and evolution of the work processes of each company.
Its business oriented aim makes of Spider an ideal solution for multiscreen distribution companies. It facilitates the content monetization and the creation of service and outsourcing business models.
Spider also assists to make the previous investment profitable by integrating several systems in a simple and close way with the desired workflow.
more detail: