Broadcasting > VSN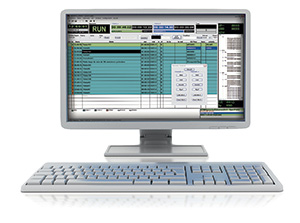 Contact Us:

04-37831601
Catalog : Broadcasting > VSN
Views : 1439
VSNMULTICOM - Master Control Room Automation. A Brilliant Mind for your Operations
RELIABILITY AND INTEGRATION WITH ALL DEVICES ARE THE KEY ELEMENTS FOR MCR SOLUTIONS
VSNMULTICOM has gone a long way to prove its robustness in over 150 TV channels for over 20 years.
MCR automation was the first application developed by VSN. The number and quality of our customers, along with many system expansions over this period is our best award.
More details at